Оригинал взят у
starcom68 в Неожиданное возрождение военных складов в Каунасе

К сожалению, в Бресте Комендантские склады XIX века обречены на уничтожение.

Оригинал взят у
vyrud
в
Unexpected revival of old industrial depots
Modern technologies and trends in modern development sometimes lead to the revival of old buildings. Today I witnessed one such case.
In old industrial district Šančiai you can find many old depots. They were built mainly in the last decades of XIXth century when this town was transformed to the fortress of Russian empire and they were built for military needs mainly. Later some of them were used by industrial enterprises, some were used by the military till early 1990s. Most of them in the last two decades were simply abandoned and it seemed that they gradually will end one day their existence. And today I was strongly surprised to see several of them under reconstruction. And I don't know if they would be reconstructed if not the desire of some people to convert them to ... electric power stations (photovoltaic):
This is probably the first case here when old abandoned houses getting new life because of the conversion to modern small power stations ...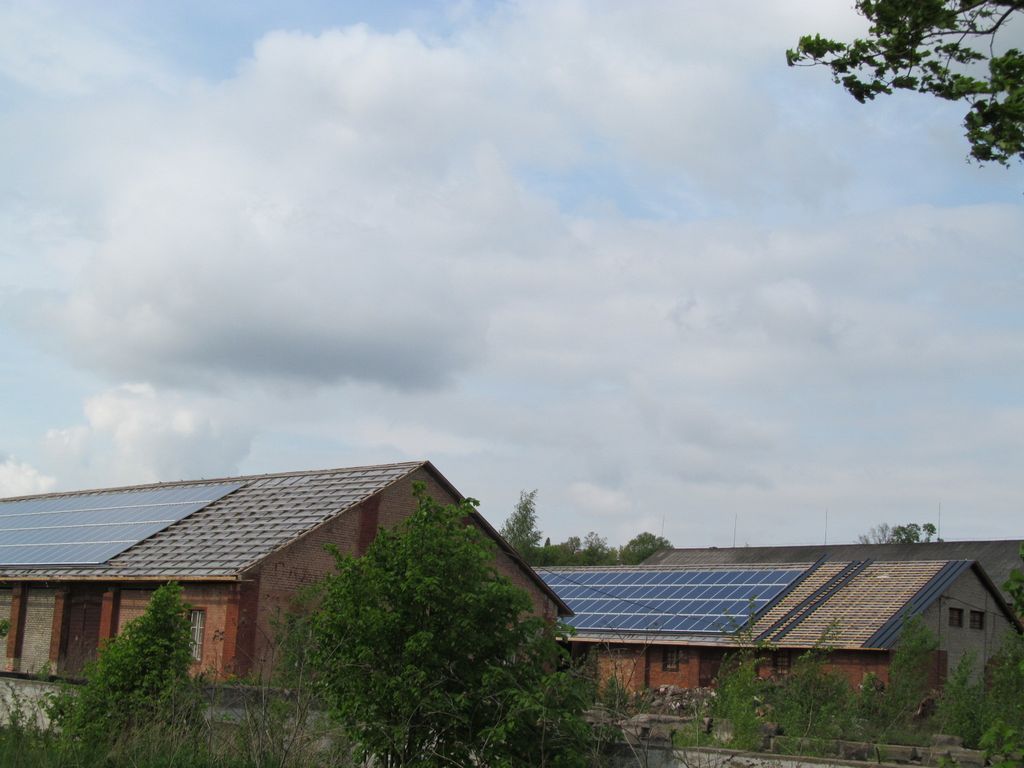 As for their structural composition such depots are really nearly ideally suited to be used as the photovoltaic power generators....